DESCRIPTION
COLOR SYSTEM
HOW TO USE

What it is
10-color eye shadow palette filled with sweet colors of freshly harvested peaches.
---
How to apply

With enclosed tip's wider surface, spread base color onto eyelid and with tip's narrow surface, apply shadow for gradation, eye edges or delicate application to lash line.
---
Caution
1. Use only as directed.
2. Do not use on spots with injury, eczema, or dermatitis
3. Keep out of reach of infants and children.
4. Do not store in a place with high and low temperature and direct sunlight.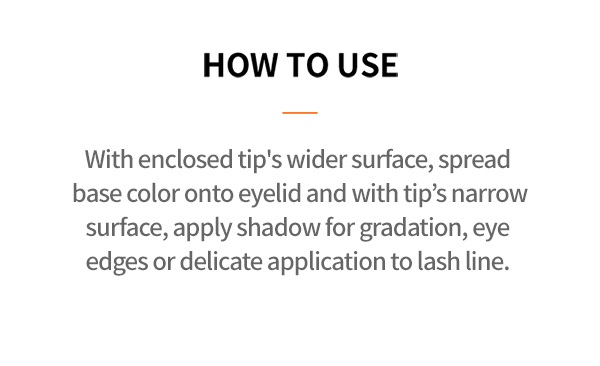 Details
| | |
| --- | --- |
| Weight (g) | 90 |
| Size | 1g X 10 |
| INGREDIENTS | |
Customer Reviews
LOCATION:

United States

SKIN TYPE:

Oily

EYES COLOR:

Hazel

SKIN TONE:

Olive

AGES:

25 ~ 34

Shimmery powders are harder to put on. Not super pigmented. Warm colors on warm skin are harder to see. A lot of primer and strong application is needed. That being said, I still love the colors on this palette.

LOCATION:

United States

SKIN TYPE:

EYES COLOR:

SKIN TONE:

AGES:

dislike the colors... also eye shadows does not blend well... powder flying around your face during application. drug store quality

LOCATION:

Mexico

SKIN TYPE:

Oily

EYES COLOR:

Green

SKIN TONE:

Fair

AGES:

25 ~ 34

This is one of my all time favourite ETUDEHOUSE eye shadow Palette! Color fixes amaizingly, and colours are very versatile.

LOCATION:

United States

SKIN TYPE:

Combination

EYES COLOR:

Blue

SKIN TONE:

Light

AGES:

Under 18

This palette is so cute and pigmented Only one of the shadows gives me some pigment issues but overall it is still such a cute palette to have

LOCATION:

United States

SKIN TYPE:

Sensitive

EYES COLOR:

Brown

SKIN TONE:

AGES:

Out of all the EH Products I own this is by far my favorite The palette features the prettiest colors with a whole lot of pigment I own the Naked 12 Palette which has good pigment but I am a bit cautious about the quality of the ingredients I place on my eyes especially so I do not use it often and instead I decided to try out this palette because for one Etude House always rocks my standards and sets the bar higher and reason two being that Korean products are more trustworthy imo The colors literally seem to melt into my lid without making them look dry and cakey and the color choices are so pretty

LOCATION:

United States

SKIN TYPE:

Combination

EYES COLOR:

Hazel

SKIN TONE:

Medium

AGES:

25 ~ 34

This palette is amazing I love all the colors although I think they will create better looks for fall than summer

LOCATION:

United States

SKIN TYPE:

Dry

EYES COLOR:

SKIN TONE:

AGES:

19 ~ 24

I truly enjoy using this shadow palette Usually there are couple colors that I dislike in a palette but there is none in this palette All colors are useful and so pretty I literally fell in love with this palette You can try out different kinds of eye make up style with this palette The applicator is included and the colors are highly pigmented

LOCATION:

United Arab Emi

SKIN TYPE:

Combination

EYES COLOR:

Brown

SKIN TONE:

Light

AGES:

This is my favorite makeup palette from Etude so far It came perfect and the colours are very feminine It is very light and natural looking shade as well Definitely recommended

LOCATION:

United States

SKIN TYPE:

Combination

EYES COLOR:

Brown

SKIN TONE:

Fair

AGES:

25 ~ 34

This palette gives you a lot of options for peach color eyeshadows You can do subtle day time eye looks suitable for work or deeper color party looks The size of the palette is easy to work with and you get a lot of product for each color The included applicators were useful when I traveled with this palette